Football is not just a game about running on the pitch with a ball and tossing it in the nets, it is also about how the team is being managed, the players are being recruited and what tactics will be used on the pitch. Earlier, all of these things were done by pure intuition and gut feeling, until football was introduced with data analytics.
Data analytics in football has revolutionized the way things run in the sport. It was said that football is a fluid game and all the data cannot be calculated or be jotted down. But the advancements in football data analytics have changed the way a player is analyzed. There are many of these aspects that help teams make a better decision on signing a new player. Let's dive into the ways in which data analysis has helped in football.
Shortlisting of players
If a club thinks that they need a new signing, they will have a list of qualities that they lack right now, and might need in their new signing. With the help of data, the teams can directly get a list of in-game videos and stats of the players matching their requirements. This will give the team manager a wider aspect and stats to judge the quality of a player. The players are given rating on the basis of their overall performances by many recruitment fields. The clubs can have the chance to see whether the player will increase the strength of the whole team or he wouldn't fit the squad. This thing also helps players from lower-level clubs to be highlighted by their performance.
New techniques used in the field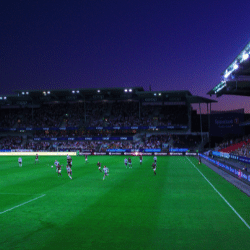 The most important skill in the game of football is passing, but there were no tools in football data analytics earlier which can give stats about this skill. After a lot of advancements, this new tool has helped many teams get valuable players. If we look at Manchester City's last few signings for an example, they have not failed to get an attacker that will shoot the ball behind the bars. Kevin De Bryune, Raheem Sterling and Leroy Sané are some examples. Even Liverpool has benefitted from this tool that evaluates the passing techniques.
In furtherance of that, FC Barcelona's lead data scientist, Javier Fernandez, said that there was also a need to find which players gave more space to pass, and how. So, the data scientists started their work and found a way to tackle this problem with new tools. For instance, they found out that Barcelona's star player Lionel Messi manages to create more space simply by standing and jogging. These tools will help teams prepare a better strategy for their games.
Machine learning
Machine learning has made some really impeccable ways to help a team sign a player according to the team's needs. It is one of the most important part of data analytics in football. With the help of machine learning, it is not possible to track player movements in the field and the area a certain player covers while playing. It has a great value in recruiting new players. It can help the managers to see if the players' in-game pattern matches with your own team strategy, and if he will be compatible with the team's tactics.
Ghosting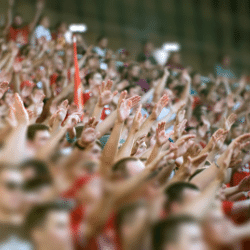 In addition to that, AI in football has made a tool, or a technique named as 'ghosting'. The algorithms, used in the ghosting feature, calculate what kind of action a player will take in a certain situation. There are certain situations when the opponent is in his weak spot, and that is the perfect time for you to strike your chance. In training sessions, these are the chances data analytics in football will let you know, and you can then figure out a strategy for the next time you are up against that specific team or player. Ghosting can be used when a team is preparing to sign a new player. It can pick the targeted player and place it in the team, and then give statistics like points added per season, change in team's ability or how the team will perform with that player in specific situations. Everything that sounds so complicated, has come true with the help of soccer football analytics.
Football data analytics has made things really easy for teams to sign a new player. These stats when mixed with the experience and gut feeling of an experienced manager can lead to a successful and powerhouse of a team. We at Data Sports Group provide statistics of each and every game of different sports. We provide data of 50 different sports, which is verified and quality data. Visit our website to know more about data analytics of different sports.