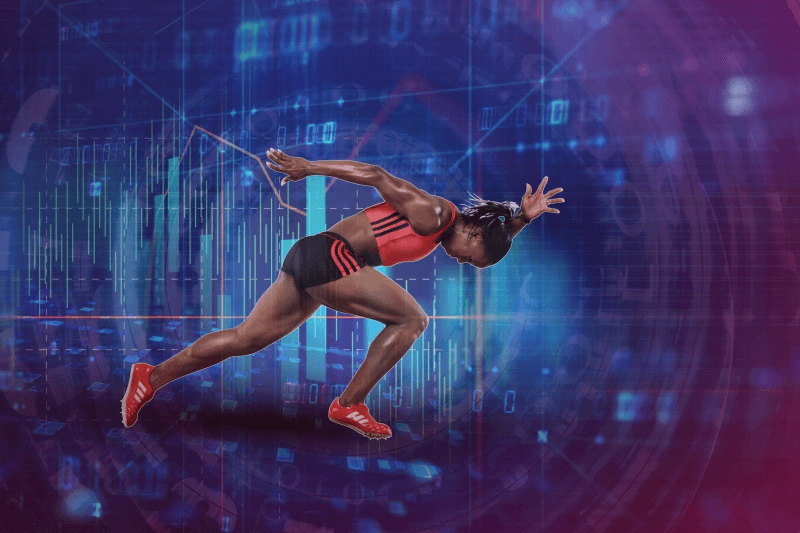 Sports, for some people it's just games, while for others it is an overwhelming emotion. No matter what sport it is, people are connected to the sport in some or the other way. A new player being signed, a club legend leaving, or the joy and sorrows of winning and losing, everything has an effect. Decisions like these are made in a very crucial manner. To reduce the pressure of making these decisions, the Oakland Athletics' general manager, Billy Beane brought in a revolutionary change in the system.
Introduction of sports analytics
The former ball player Billy Beane was the first person to use the statistical data of a player's previous performances to make a decision in sport history. According to Beane, teams scoring runs was just based on some analysis. Teams that score more runs have a high on-base percentage. This thing eventually results in the team winning. Before this, decisions were made on gut feelings and just what the managers saw. But after Beane's sabermetrics, players who were unfit, less heighted and not so fast runners also got the chance to get selected as his system did not use these factors to sign a player.
Popularity of analytics in sports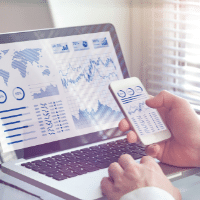 Data analytics in sports is being used a lot these days. Every team has an analytics team or a person who maintains the player data. These players' data are given to the higher officials and the mathematicians then work out with those numbers to select what player will be the best fit for the team. Majorly, almost every team now needs these analyses and if a team chooses not to use this technique, they might be having a big disadvantage as compared to other teams.
There are many websites and apps nowadays that keep a track of player, team and manager stats. They can predict the winners or maybe the probable winners of the game before it is even played. It is always better to go for data-oriented results than going for a gut feeling. Websites can now look for prior results, win and loss rates, how the opponent has been performing from a few months to a few years. These statistics can help teams to prepare well and know what to look out for in their upcoming matches. These prediction websites and software programs do not limit themselves to sports. These apps are also being used for political use. The system predicted that 49 out of 50 states will vote in the Presidential Elections.
Use of analysis in Basketball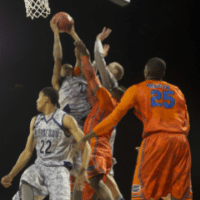 Starting from baseball, analysis of sports is now being used in all different kinds of sports. Basketball is one such example that uses this system. It has restructured the way a player's performance is measured. The NBA has introduced the world to a system called Player Tracking. As the name suggests, this system will analyze the player's movements and calculate the skills and efficiency of the team. NBA players are being studied by many cameras around them. Things like their speed, stealth, minutes played, and passes made throughout the match and how much possession the player had throughout is noted. These analyses are made public on the NBA's official website. Data analysis has changed basketball forever. Business analytics in sports have helped teams make proper decisions for their success.
Disadvantages of the system
We have seen what benefit this system of analysis can do, but we also have to see the disadvantages of it. There are a lot of criteria that come into play when these analyses are done. Analysis sometimes makes it difficult for the team owners and coaches to take a decision, whether it is to release a player or to bag one in the team. The data's predictions can create an imbalance in the team, and it can further be difficult to handle the situations. It does not always depend on the numbers. A player's mental or emotional state also matters when these transfers are made, which cannot be analyzed in systems. Sometimes a players' responsibilities in the team can affect their performances. Suppose a player is chosen as a captain. Now, he has the responsibility to lead the team, take crucial and nail-biting decisions and over all this, his performance should prove why he is the team captain. The system won't be able to measure the mental state of a player, which goes parallel with his/her on field performance. The system can only play and crunch with numbers, it cannot prevent a team from bringing in a player who cannot fit emotionally in the team.
One thing is very obvious now that data analytics in sports is going to get more advanced in the future. We at Data Sports Group, can help you with analysis, statistics, and numbers about players and teams for a wide range of sports. We deliver stats about 50 different sports and one can add our sports scores widget right to your home screen to get all the scores and analysis right as we post it.