The countdown to Tokyo 2020 is already underway, after a long and exhausting wait the International Olympic Committee (IOC) has announced the official dates of the biggest global sports event of the year. Starting from 23rd July to 8th August 2021 every eye would be glued to the screen day and night cheering for their country or their favorite athlete.
This year's Olympic Games was supposed to take place last year until the pandemic grew a mind of its own and forced the global economy to a halt, hence postponing the global event by a year and making Japan wait for one more year to host the summer Olympics second time after a 57 years wait. Keeping the traditions alive Tokyo would be hosting the events across existing competition venues which were used for the 1964 games as well, for judo Nippon Budokan would be used, equestrian events would take place on Baji Koen Park and Tokyo National Stadium would be hosting the opening and closing ceremony both.
The new age would bring new challenges with it and the summer Olympics held in 1964 would necessarily be different in 2021, aligned with necessary technological advancement to keep up with the age and so would you, need an upgraded sports data provider to engage your audience across multiple platforms with high quality and fast coverage of not one but 26 Olympic sports to keep your audience hooked.
Data Sports Group has curated the Olympic content, especially for Publisher, Rights Holders & Broadcasters, Digital Media Platforms, Mobile, Fantasy & Gaming Platforms. With your special needs in mind, the industry-leading solutions would be embedded straight in your platform making integration easy and quick while we focus on keeping up to date with Olympics schedules & events, live scores, statistics, country & athlete information to bring a wholesome data for your customers to feed on.
Customize pack as per need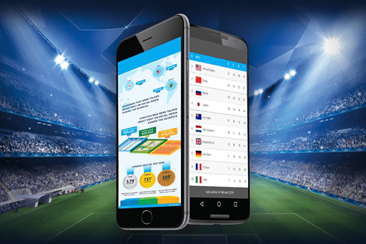 This year along with new competitions like 3x3 basketball, freestyle BMX, and madison cycling, Data Sports Group has gone one step forward to bring you a Live Medals Table making consumptions easy and hassle-free with a detailed overview of country rankings & athletes positions as well. The user would not be limited to live or current data but have the option to track historical data as well to make a comparative analysis and track the player moment acrossprevious Olympic records.
Did you say Live Medals Table?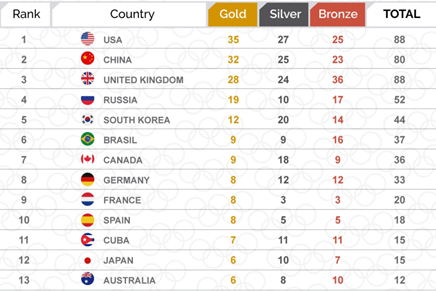 Capitalize on the opportunity in hand, by aligning with us for Olympic data solutions which can even be customized as per your liking choose a country-specific pack if you wish to and showcase all the data and event happening for that country alone, Data Sports Group can let you do that with their flexible services and adjustable approach get access to schedules, scores & statistics for any event country-specific right into your platform with minimum hoops to jump through.
Not only that DSG is introducing a live blog section as well where a constant loop of information would be made available 24*7 directly from Tokyo. The blog adds an immersive experience to the whole set and engages the audience with a well-rounded approach, blogs would also drive analysis as well as build up excitement for any hyped event no one should miss.
The idea is to be the best sports data provider and take it up a notch with editorial support where detailed profiles and biographies are driven facts which would provide content for the sports aficionados delivering them insights into events well in advance with the help of our experienced team of data analysts.
All you need to do now is choose how you wish to get the content delivered, Olympics API would strive to give a unified output for all the sports at once eliminating the need to integrate for all the sports individually furthermore DSG offers Customizable Widgets for Olympic Games where you can plug & play Widgets and get an immersive digital experience with schedules, scores and medals tables at the touch of your fingers.
You could not have asked for a better deal and cash in on the Olympics craze with a swift and reliable option. DSG's backend support is further trustworthy as well to ensure your problems if any are fixed on time and do not hamper your business. Scale your business and act on it quick before it is too late with one simple solution and get in touch with the sales team and start the prep today itself.