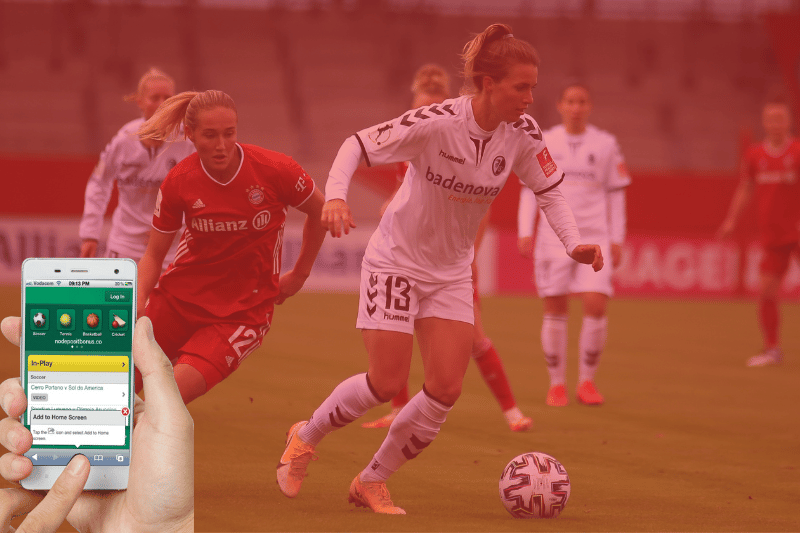 There are many different methods to play football, including on the ground, video games on cell phones, and other gadgets. The newest addition to football games, though, is fantasy football. All credit for the significant advances in the fantasy sports business should go to the applications. Because there is less rivalry in the fantasy sports industry than in other areas, now is a great moment to invest. Therefore, if you have a plan to create a fantasy football gaming app, you should start working on it right once. However, you must first be well-versed in all aspects of fantasy football app creation. Here are all the details to aid you with it. Read it through.
A Fantasy Football App: What Is It?
The fantasy football app is a platform that enables users to assemble a fictitious team out of players who will be appearing in forthcoming games. Users may choose actual players from Real Madrid or Barcelona if they wanted to construct a team that competed against each other. They can pick any player from the respective teams to play for their team. The user then receives points for each game based on the players' actual game performance. The fantasy game league is won by the player who receives the most points depending on their live performance. Additionally, users can receive awards for selecting the best team and predicting player performance using their knowledge of football. So, they get a chance to prove to the world that they are a master in football and get fantastic rewards.
Get ready to invest in fantasy football applications because it seems like a really indulgent platform for users, providing football lovers with a brand-new experience.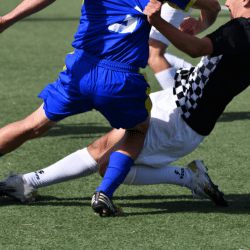 Why create an App?
The current football season will be the greatest market launch for your app ever! Yes, daily browsing trends show that the current UEFA Football League 2022–23 is prominently shown across all websites. Football is a game that people of all ages like playing and watching, so creating an app with plenty of fun features is surely a win-win situation.
Despite the fact that such well-known football leagues usually take place throughout the year, there are many options to play games online. In addition to their own leagues that they have established, fantasy football players, managers, and owners are even more enthusiastic during some large leagues. Some of the most prominent leagues around the world include the Premier League, Bundesliga, La Liga, Ligue 1, and the European Championship.
To invest your money, you must now be aware of the potential for establishing a fantasy football application. Which can undoubtedly benefit you as you start developing your app to make a market-dominating application for users.
Top Benefits of Fantasy Football App Development
1. Low Cost, High Returns
Fantasy sports applications are essential venues where you may invest little and get a lot back. Users can participate in fantasy leagues by building their own teams and paying for matches, which enables them to receive incentives.
2. It is lawful
The fact that fantasy sports are legal in many nations is another plus. You can select a fantasy sports channel for your business as a result. It can help sports lovers watch their preferred sports and make money. Additionally, it can enable users to play games in an entirely new way and provide them the opportunity to experience the true emotion of viewing.
3. Brand Partnerships
Users like participating in fantasy sports to enhance their enjoyment, excitement, and persuasiveness. Sports fantasy premier league applications are excellent for raising a sports brand's value. Although there are many options in the fantasy sports industry, it is one of the greatest methods to work with leading companies. Additionally, it may open up the possibility of sponsorship for well-known sports leagues looking to gain recognition on a worldwide scale.
What are the Fantasy Football app features that can set you apart?
While every Fantasy football app would offer player details, with tournament updates, it would even offer the ability to create tournaments and more. For your fantasy app to be successful you would need to go an extra mile. Any fantasy game software can gain popularity with users by including extra features that promote interaction. Therefore, while developing the fantasy football app, include the following elements in addition to these traits:
1. Scores from live games
Live match rating is a crucial feature for a fantasy game app to have. Users can follow real-time match results and certain text updates by using live match ratings. In fact, it can pique users' interest with text and video material that suggests teams based on historical and current athletes.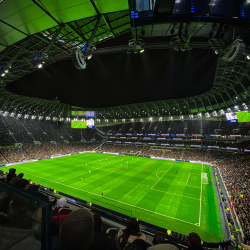 2. The Live Rating API's inclusion
It has to do with game statistics and outside services. Administrators and users, for instance, have access to player statistics, game schedules, match statistics, and many other things. Additionally, you must incorporate the football data API feeds into your app in order to offer such functionality.
3. Integration of CRM
Administrators will need to manage interactions with users for things like payouts, awards, and complaints. If your software offers live chat, on the other hand, it encourages people to use it fully. In addition, the user can seek assistance from customer service for any issues they have with the app.
4. Push Alerts,
The admin can use this function to mass-notify users with all the most recent competition-related information. For instance, a user can access news about players and teams, changes to the schedule, and real-time match results during the most popular Premier League season.
To make your Fantasy League app a success and elevate the user experience all you need is a Sports API!
Users can easily obtain information about league schedules for actual or hypothetical games thanks to the football data feed provider. Additionally, such providers offer unique football data feeds APIs which makes it simple for sports enthusiasts to access comprehensive data streams. To put it simply, employing a fantasy sports API to build a fantasy football mobile app offers top-notch functionality for obtaining real-time score information, player report cards, and other details.
You can work with Data Sports Group to get access to the best football XML data for your fantasy football platform that can make your dream of owning the best fantasy gaming app come true. Our skilled technical staff produces top-notch service while providing the greatest solutions for your demands. As a result, you can contact us at any time and from anywhere.