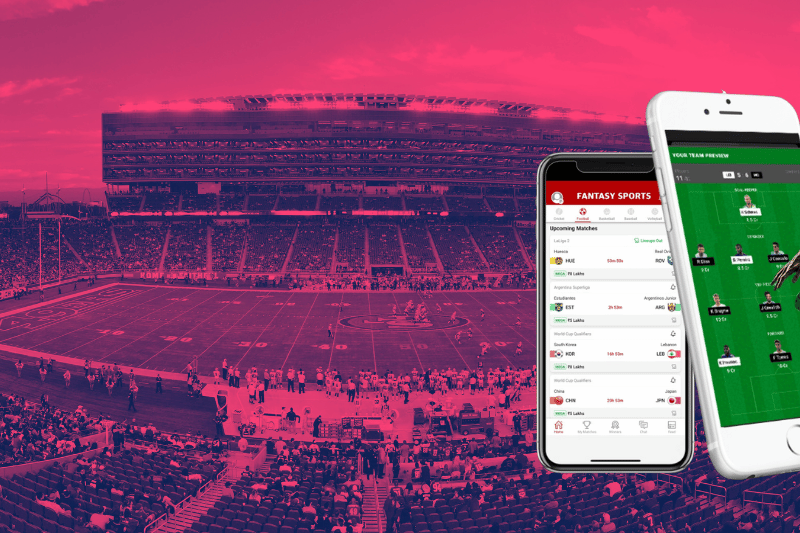 You might be surprised to find that nearly 20% of Americans who are over 18 run sports teams. Team managers in fantasy sports, that is.
While fantasy is the name of the game, online leagues rely on statistics from actual sporting events to keep the competition going. The managers, aka the individuals who assemble the virtual dream teams, choose real-life players for a fantasy squad and are awarded points based on the performance of the players and their team. The key to winning is to buy, sell, or trade players in order to increase their value towards the conclusion of the season, just like a day trader does.
Fantasy leagues depend on real-world games and results because they provide the data they need to function. There wouldn't be any numbers or information to give fantasy sports players points if there were no real-world games. Simply put, it's impossible to monitor player performance without statistics. The collection of that data is made possible through sports data application programming interfaces (APIs), which give developers access to a range of data points.
It has become more competitive as more leagues enter the market, and cash prizes and other incentives are being developed for fantasy participants. Players constantly search for an edge, an advantage over other players, in order to win. Having data is vital, but having the right data and making sure the information is acquired promptly, effectively, and correctly is even more crucial.
How are the data gathered?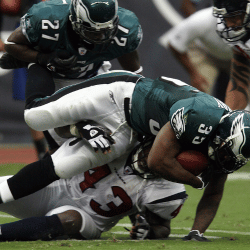 Basic metrics are provided by employees who work for teams and leagues. Analysts can produce things like heat maps for players using computers and cameras. It's interesting to note that players' own RFID chips are utilized to track information like speed, distance, and paths traveled. In certain leagues, the ball even has an RFID chip inserted into it that enables officials to pinpoint the exact location of the ball.
Some businesses, like Data Sports Group, have staff whose sole responsibility is to collect, deliver, and provide game-related data. The "live" game feeds to deal with a slight lag to allow analysts to provide the necessary data to the audience as the event is taking place.
How are Fantasy Sports Using the Data?
A mechanism that de-links fantasy sports from gambling while giving participants a much more thrilling experience than merely betting on a game has been developed by the fantasy sports software industry. Even though some fantasy sports apps do charge a little buy-in of a few dollars, the biggest benefit for successful managers is the bragging rights they will have over their friends and unsuccessful fantasy teams (until they truly succeed and take home the full buy-in pool).
Fantasy leagues value players based on week-to-week and game-day data, which enables the league to set a "buying cap." The gamers can then use that fictitious money to "buy" players for their teams. The top players in the league cannot all be selected by each player because of salary limitations. Users are given access to a variety of fantasy analytics based on the player data amassed in the past to assist them in selecting the roster for their club.
Leader boards are made, fantasy player rankings are shown, and rankings are even updated live during games as the score changes using the most recent data. For instance, if a real-life football player chosen for a fantasy team scores a touchdown, the proxy players on the fantasy sports team who are modelled on that player receive points towards the team's overall aggregate points total.
Players assemble their teams for daily fantasy sports at the start of the day. Ultimately, once every game has been played, the data that has been compiled is used to decide which team, made up entirely of proxy players, is the winner.
Players build their teams at the start of the season in traditional fantasy sports. The stats accumulated during the season to evaluate whet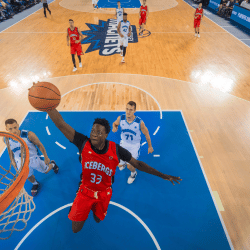 her or not a club has prevailed, barring another team manager's desire to swap players in the middle of the season.
Data Transmission Using APIs
Sports data leveraging businesses and applications use APIs to draw live and archived data straight into their programs, enabling them to display and use that data. Timing and dependability of fantasy sports data feeds are critical because the information's timeliness is frequently important.
Additionally, data integrity should come first in any information transfer through systems that process and retrieve data. Utilizing APIs makes it simple to pull data to your server. Additionally, skilled developers can make the best use of available resources and guarantee a smooth flow of accurate and consistent data to your application.
Integrating APIs for fantasy sports
There are numerous suppliers of Sports Data APIs that you can access, just as there are numerous fantasy sports participants, but choosing a trustworthy fantasy sports data provider requires careful analysis and a lot of your time. The difficulty thus lies in selecting the best data sources and incorporating them into your fantasy gaming solution given the wealth of sports data that is now available. After all, players play to win, and the only way to win is to be able to strategically choose the best players using the data at hand. But Data Sports Group makes that job easier by offering everything fantasy platforms might need to run their daily fantasy sports, season-long fantasy sports, or Esports fantasy platform.