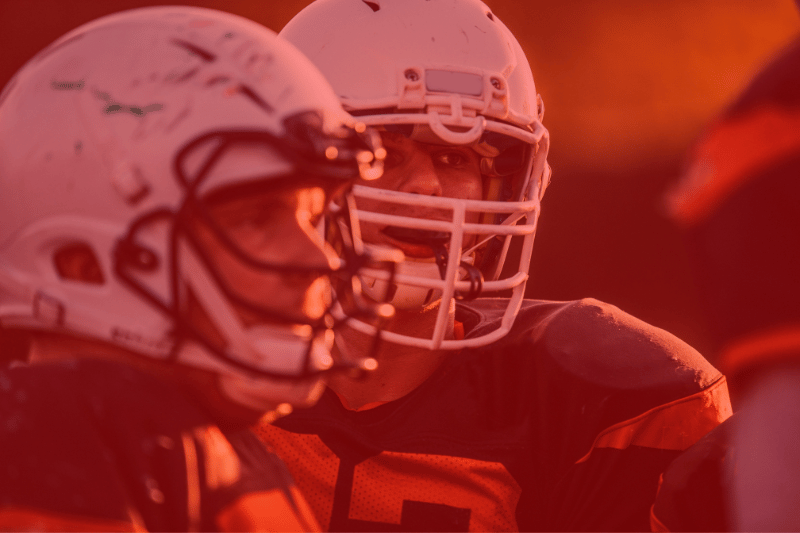 From preseason to the postseason, the National Football League (NFL) provides fans with an exciting, action-packed three hours with each game. The late Miami Dolphins quarterback Dan Marino's catchphrase, "You can do more, you can always do more," best defined the idea of continuous improvement that guides the most-watched league in the nation.
Harnessing modern technology, NFL has over the years improved player safety, assist players in realizing their full potential, and increase fan engagement by adopting creative, data-driven programs.
In order to implement a cloud-based data strategy that uses analytics, machine learning, and artificial intelligence (AI), the league has been working with Amazon Web Services (AWS) since 2019. NFL has thus improved the fan, player, and team experiences in football. What were the most popular practices put in place by NFL?
Ensuring ideal player safety and performance
Data is an effective tool for keeping professional football exciting and competitive while also making it safer for players. The NFL has changed 50 rules since 2002 in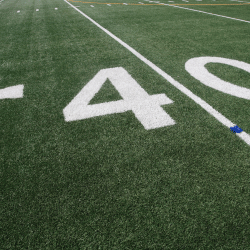 order to lower the danger of injury. The NFL also gathers information about each move a player makes on the field from sources like equipment sensors and film analysis. In order to lessen and ultimately avoid injuries, it is important to have a better understanding of how, when, and where they usually happen.
NFL has triggered a revolution in helmet design and increased player excitement for safer equipment through its partnerships with AWS and the NFL Players Association. The NFL has adopted high-performing helmets almost entirely over the past three seasons, and over the last four, it has witnessed a 25% decrease in concussions compared to the seasons from 2015 to 2017.
To elevate player safety, the NFL collaborates with many organizations like AWS. They even created the Digital Athlete, a computer-generated image of an NFL player that may be used to better anticipate and possibly avoid player injury, using AI and ML on AWS. The Digital Athlete runs simulations using NFL data to determine the effects of equipment selection, player fatigue, weather, field surfaces, lighting, play strategies, game rules, and other elements on player performance and safety.
The league then employs this technology to evaluate each player's level of personal risk, reduce that risk as they train for upcoming games, create individual training and recovery plans for each player, find ways to enhance coaching methods and equipment and implement rule changes to keep players safer.
These initiatives are being implemented in innovative ways by teams. For instance, the Seattle Seahawks implemented a ML service, to make sure that players receive the appropriate coaching for their needs and skills. The Seahawks can even analyze player data to seek trends and comprehend performance issues. The team can then make use of these revelations to create precise, focused guidance that aids a player in developing on the pitch without raising the possibility of injury.
Improve the fan experience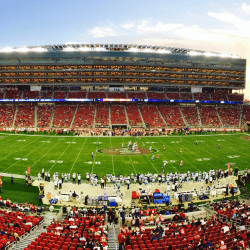 NFL has even introduced Next Gen Stats, an effort that uses advanced analytics and machine learning-based statistics to improve every aspect of the NFL. The real-time data we see and hear during NFL broadcasts, such as completion probability and anticipated rushing yards, are created by the NFL using Next Gen Stats. The program processes historical data and in-game data through hundreds of processes in a matter of seconds before using ML, to build models so the NFL Next Gen Stats team can ingest the data, look for trends, and produce predictions almost instantly.
Encouraging the next round of innovators
For the past four years, the NFL has also hosted the Big Data Bowl, a crowd-sourced competition that brings together members of the analytics community, including data scientists and college students, as a part of its ongoing endeavor to use NFL data and analytics to enhance the game.
A talent pipeline for the NFL and other organizations is also established via the Big Data Bowl. More than 30 Big Data Bowl competitors have been employed for data and analytics positions in the sports industry since the tournament started.
Enhancing the game for all players
The NFL's data strategy has a significant impact on practically every element of its operations. Sports organizations have traditionally depended on data to obtain insights and increase fan engagement. The NFL uses cloud-based tools like AI and ML to translate data into innovation in a variety of applications, including developing novel equipment, modifications to rules, training coaches, engaging with fans, and much more. The NFL's scouting and talent development processes, both on and off the pitch, are being shaped by this drive to do more and do it better. Data scientists are swiftly assuming the role of football's new MVPs as the league makes use of NFL sports data to explore the seemingly endless possibilities for improving the game for its players, clubs, and fans.
You can too embrace data and all the future potential it holds, with Data Sports Group. NFL has served as a guide to the entire industry on how sports data can be leveraged to develop better insights and improve the way of working.