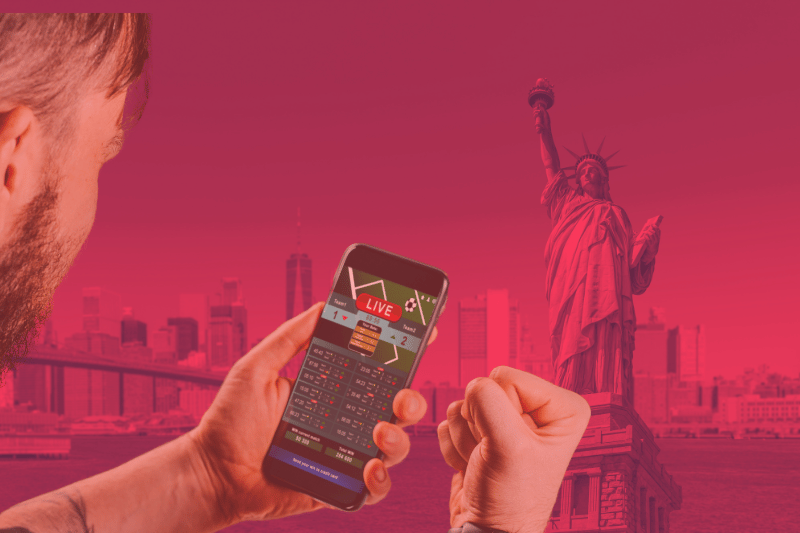 The American population has grown more and more used to mobile sports betting due to the incentives offered to wagers. The success of a wager has encouraged Americans to further place bets even. To the greatest extent possible, Americans can now place wagers more easily than they previously could with casino sportsbooks thanks to the growth of online sportsbooks.
Online sports gambling has resulted in the economic growth of the country as well, states that have legalized it have seen an increase in tax income from sportsbooks. How did that happen? The Professional and Amateur Sports Protection Act was upheld by the U.S. Supreme Court in a decision made back in 2018. The result of it was by early 2023, there are 24 countries within the USA that have permitted internet gambling, making a total of 33 states and the District of Columbia that had legalized sports betting since states are free to make their own laws regarding online betting, in-play betting, and more.
Since 2018, sportsbook taxes have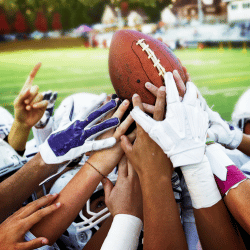 exceeded $1 billion in various jurisdictions, including Illinois and New Jersey. The 17 remaining states in the United States should pass legislation legalizing and approving online sports gambling since targeting this particular business has benefited current states up to this point. The list of potential big states that can legalize sports betting includes California, Florida, Maine, and Nebraska.
The economic opportunity offered by the growing market
The Pew Research Center found that 19% of American adults admitted to betting on sports in the previous year. Such figures illustrate the expanding interest market among the American people. Thus, state governments have seized the chance to tax sportsbooks as a result of the expansion of the sports betting industry. Online sports betting therefore now supports the state government by generating tax income that raises standards of living. How has it benefited the US Citizens? The government can boost money without raising state taxes on its citizens by introducing a new market into a state that can be taxed. State governments have utilized this tax money for general expenditures, social services, education, or statewide initiatives. The federal government of the United States has also increased financing for social security and medicare. State and federal governments now have greater budgets to allocate funds from thanks to the tax money produced from sports betting.
Let Tax Revenue do the talking
The state and federal governments' budgets have grown and will continue to grow thanks to the tax money from online betting in the US. Sportsbooks are now subject to a federal income tax rate of 24%. Through October 2022, internet sportsbooks brought in over $953 million in tax income for the US government. As tax income from the sports betting business has risen every year, this sum shows that the market is still expanding.
Tax income totals from online sportsbooks represent a 0.1% increase in the prior total when compared to the $4.8 trillion in tax revenue gathered by the US government in 2022. American society will benefit greatly from even a small rise of $4.8 billion.
How have states utilized such funds?
Over the following ten years, the market for online sports betting should only grow. Even though major sports market states receive greater tax money, even the smaller market states have achieved success levels that have aided in the improvement of their economic circumstances. For instance, Iowa has i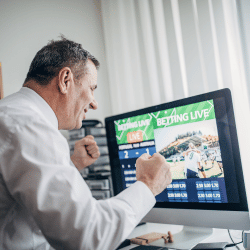 ncreased its monthly handling of online sports wagers since 2019 despite having no professional sports teams and a small population. In 2022, 90% of all sports wagers in Iowa were placed online, and as a result, the state received a record-breaking $8 million in tax income from sportsbooks. With the help of taxes on online sportsbooks, Illinois has been able to enhance financing for capital projects that will improve its roadways, transit networks, educational institutions, and other areas.
The list of economic benefits would go on and on. Many states have realized the opportunities online sportsbook offers and have seized them to grow further. Online sportsbooks have raised tax income and allowed governments with big and small markets to enhance their state budgets. Multiple projections show that this market is only expanding on a yearly basis. The only issue that will remain is whether or not all the states are prepared to change with the times and boost financial benefits in a developing market.
The growing market has attracted players as well as many businesses as well. The number of online sportsbooks actively participating in the country thus increasing the competition as well. If one wants to plan to enter the field despite the number of opportunities that lay ahead, planning is still essential. Thus, to aid the growth of online sportsbooks, sports data providers like Data Sports Group have come up with a specific API that ensures a smooth flow of data that ultimately aids in smooth functioning and amazing user experience