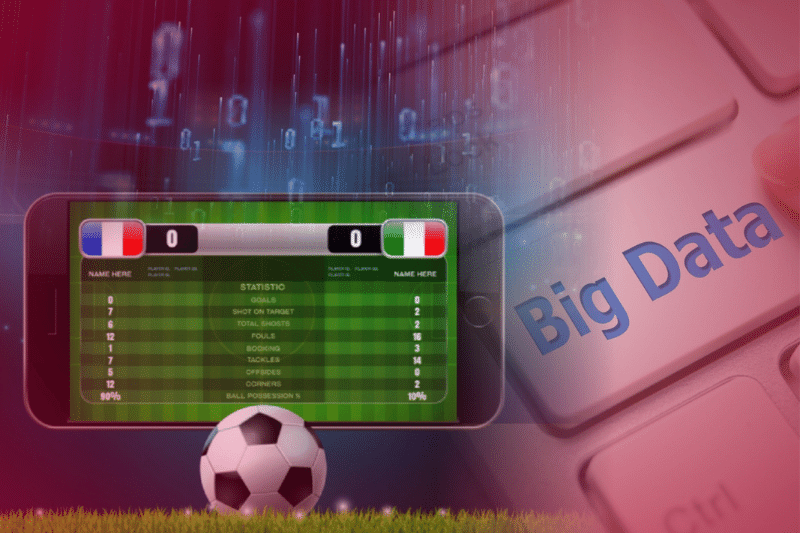 Big Data and other technologies have revolutionized the sports industry and even power the entire Daily Fantasy Football industry. Athletes are not being tracked using cameras in stadiums but heaps of data are being created with accelerometers, heart rate sensors, and other technology that tracks players' movements and health.
After looking at the power of Big data and sports data analytics in other industries, clubs, media outlets, and fans have turned their eye to the sports industry and look for advanced statistics and information that would improve the game.
Clubs are investing a huge amount of data to improve their players individually and the team as a whole. Football clubs even rely on data insights before they seek out players to sign. Only the players who would improve the synergy would be signed on in the end. Stats have helped fantasy sports managers improve their team-building strategy as well rather than individuals that are in top form, other data is taken into account and a winning strategy is designed. Players are monitored using the Global Navigation Satellite System (GNSS) and GPS, the changes made to Electronic Performance and Tracking System (EPTS) have paved the way for big data to exist in football.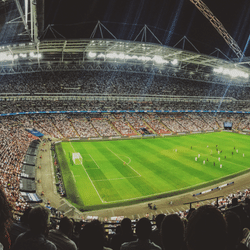 To understand that better with an example, FIFA relies extensively on visual-tracking technology called Matrics for real-time heat maps and track passes and note down the distance and whether it was completed. With a lot of cameras to play around with, per count came around 3,000 touches of the ball that can be registered in the system, some of the systems also include real-time, post-match, and opposition analysis which is being used by football clubs across the league now.
Football sports data providers are also being sought out, with their advanced tech even the player action who are not controlling the ball can be accounted for. Other details like goals, assists, yellow cards, red cards, won and lost duels even keeper-related data can be collected.
Arsene Wenger had used such information in the past while scouting for players, but later also shared that personal touch while making the final decision is also extremely important but data can help the management to come up with the list of players they could target.
Sports data is increasingly being used by Daily Fantasy Sports (DFS) operators, players need every bit of information at their disposal before making a successful fantasy sports strategy and earn rewards. Fantasy football operators partner up with sports data providers to create an efficient scoring system. With a highly futuristic algorithm, all the important parts of the athlete's performance can be captured and assessed as to how the player contributed to the team result. It is player position-specific and as per the contribution of the player selected in the virtual game the winners of leagues would be announced.
While even if it is a skilled game many professional DFS players have learned what makes it tick and thus enjoy a substantial edge over their competition. With the help of advanced software, they can choose performing players and create multiple lineups for the contests and win big.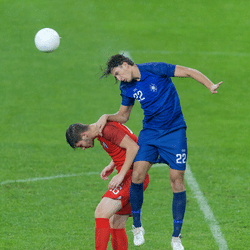 Football is now being driven by big data which requires a lot of computer analysts and statisticians. The stats which were previously used to judge their performance is also being used to see how they contribute to the fantasy football teams and keep the fans engaged. Big Data has transformed the way we experience and consume football now.
To predict the performance of the players and teams for the entire season or even weekend, the data-minded fantasy football analysts use a number of tools to comb through heaps of highly detailed statistics which can be dated back to over 50 years, but the most important job they have is to construct models and algorithms.
But as we go deeper into the subject there is a lot of intellectual discourse on the topic as many fantasy football enthusiasts believe that there are a lot of factors that manipulate the result asdata that could not be quantified and numbers alone could not account for everything.
With such a huge amount of data being generated from events all around the globe, sports data providers have come into the market to collect manage and distribute data and provide access to the best football APIs to be used by clubs or daily fantasy sports operators. Data Sports Group has established itself in the market as the best fantasy football data feed provider that can provide quality data feeds for their daily fantasy football platform. They offer detailed football data sets from pre-match, live, to post-match data along with add-ons that add another layer of data to keep your audience engaged. Use the best football data API in the market and experience the difference with Data Sports Group the football data company.