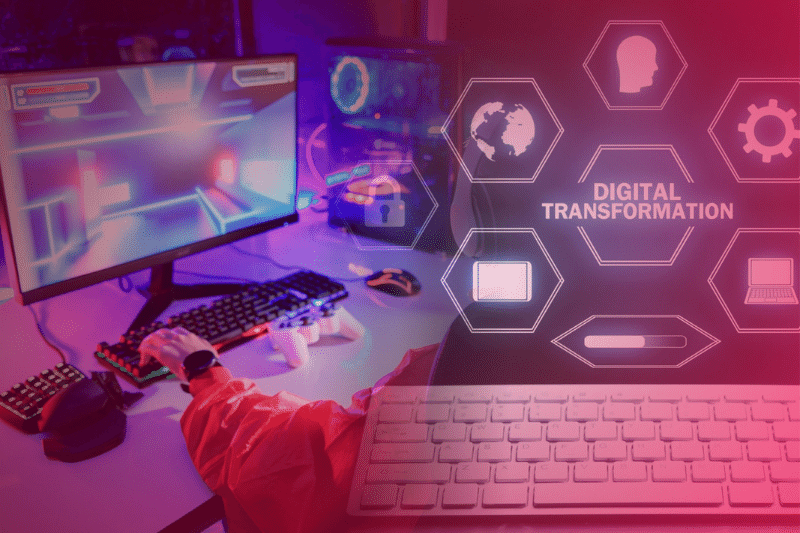 Technological advancements are an important aspect of the sports industry, it is often the way how sports industry moves forward and offers an immersive experience to its fans. Digital technology has time and time again unlocked unprecedented opportunities within the industry, drawing fans closer by offering innovative and customized experiences.
Sports have thus been significantly affected by digital technologies today, including virtual games. While in traditional sports, it is much easier to improve athlete and team performances even fans could be offered a better experience both in-stadium and out-stadium. The future of the industry would see more of such digital transformations and all the Sports consultants, technology experts, and other analytics teams need to gear up for the change.
Technologies like AI, machine learning, Internet of Things, virtual reality, digitalization, and augmented reality can be used to bring about a revolution in the sports industry. All the tech has been used continuously to track real-time athlete and team performance, clubs can get detailed data about body movement, position, speed, and more. From medical history like
heart rate, and body temperatures can be used to determine if the player needs to be rested or not which would ultimately help in preventing injuries. If such data is made available to the entire league, teams could arm themselves for the matches and devise a working game strategy by using all the data insights. Many leagues across the world are using sensors to collect the data. The use of analytics has not been restricted to actual games but even practice drills are used to simulate match-like environment which can be exceptionally beneficial to the teams.
If we talk about Digital technologies and fan experience, both in and out of the stadium fans are continuously engaged. From the use of virtual reality to data analytics all the tools are being deployed by the teams to connect with the fans. Some great examples of out-of-the-box fan experience includes the use of virtual reality, where fans can take selfies with their favorite players or compete with them virtually as well. In the stadium, their behavior is studied and a personalized experience is provided to them, other than that there are digital tickets, online food, and beverages orders which can be delivered to the seat, in-stadium assistance, and up-to-date score updates. High-speed internet helps fans connect to the online world and have heated debates as well on social media right from the stadium while they watch the match unfold in front of their eyes.
All these experiences are important for the clubs and leagues as they help in attracting fans and keeping them engaged. Coming on to the esports market, where professional players and teams take part in multi-player esports competitions. The digital transformation gave birth to the esports big data and the potential of it can be seen in the future projections, the industry would be worth 1.5 billion by 2023 and has been growing at a CAGR of 12.09 percent. Even in terms of viewership, we would witness a lot of growth for esports, it is set to reach 646 million by 2023 growing at a CAGR of 9.0 percent. Their most common loyal fans are millennial young males who take part in video games passionately and follow the competitive leagues year after year.
The cash prizes set by Esports competitions have also seen an increase as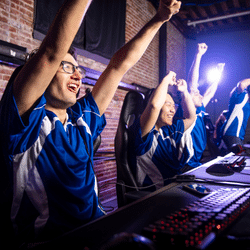 their popularity brings in more investors, back in 2018 Riot Games announced League of Legends World Championship prize pool of $6.4 million, which was the largest even in the game's history and Invictus Gaming took home a huge chunk of $2.4 million home after they defeated Europe's Fnatic 3-0 in the grand finals. One more example that is even more baffling is The International 10's $40 million prize pool, this competition is Valve's annual world championship in Dota 2 which has time and time again broken multiple records in the world of Esports. Susquehanna Soniqs who competed in PUBG Global Invitational.S, collected a massive $1,296,189 in prize winnings in 2021.
Professional competitions are taking place at regular intervals as fans line up to watch these games unfold live, even the stadiums have larger capacities with thousands of spectators allowed in. But the most interesting fact about esports is that professional players would regularly be involved in live streams and interact with their fans as well which makes the community even stronger. Digital technology has made the world of esports a reality that seemed like a dream at one time. Even the betting and fantasy gaming industry has received a substantial push forward with the digital transformation, particularly if you look at betting in Esports industry the niche sector in 2019 was worth about US$ 8.0 billion.
There are a number of esports data providers in the market, but among them, all Data Sports Group stands out as one of the best, it gives you access to esports data from games like Overwatch, CS:GO, League of Legend, and more. With a special Esports API Pack add more depth to your coverage with time to stay competitive.