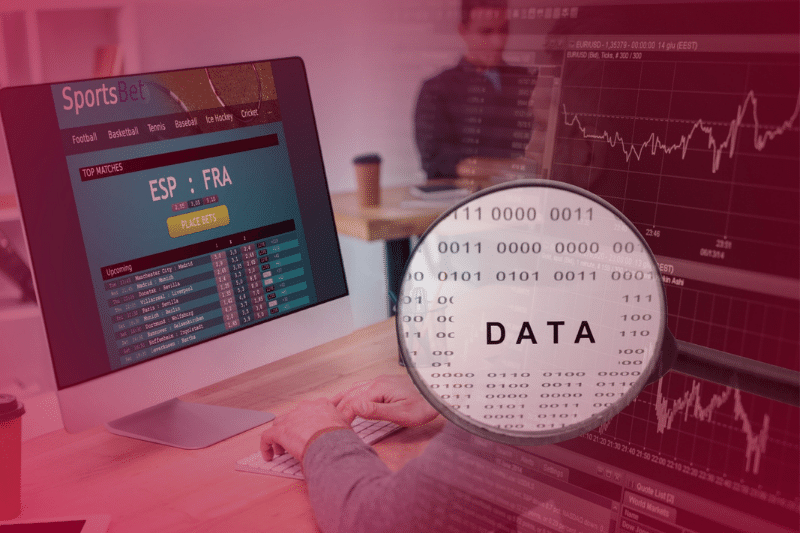 Often times the data experts in the industry would proudly compare the data revolution to that of the Industrial Revolution that happened in the 1800s and forever changed the way we work. Experts would not be wrong to do so since the magnitude of the change stays the same, how two centuries ago coal brought about a revolution, and data has done the same to our world the only difference is, that it had a digital impact.
With more dependence on data, technology also evolved over the decade and disrupted the way of working in many industries including sports. Businesses have gotten a boost with an advanced way of broadcasting, live-streaming, and internet connection which changed the way sports events were recorded and made available to fans all over the world. Technology is ever-evolving, with more innovative ways being developed as you read this article. We have access to smartphones now and readily available information whenever we desire it. In today's world, an average Joe has shifted a huge part of their daily activities online from online shopping to online banking even entertainment is mostly sought out online. The recent pandemic also fueled the growth of technology as millions of people shifted to remote working and even studying online.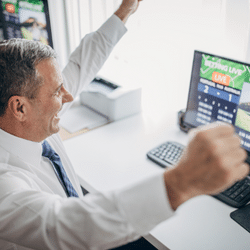 The online gambling market saw a huge growth in recent years in terms of players and the value of the industry as well. By 2023 the projections say the industry would be worth USD 92.9 billion as per Statista. When we talk about the gambling market, we include casino games, poker, and sports betting. The major growth factor for the betting industry was online sports betting, which includes in-game betting as well nowadays.
In-game betting has surged the demand for sports data as to make accurate predictions and win big they need accurate and reliable data which is rich in detail and available quickly for the punters to analyze and place their bets in a short time frame. Artificial intelligence, machine learning, and data analytics, along with virtual and augmented reality gave way to a Goliath-like metaverse.
The world of sports has firsthand witnessed the potential of data and how it can be applied to Data collection and analysis. The aim at first was just to improve athletes' performance and the team performance overall but later the same could be applied to the world of sports betting data, and fantasy gaming. More facts from Statista states that the global sports analytics market is set to grow with a CAGR of 21.8 percent between 2021 and 2028 and would be worth more than USD 10 billion by 2028. Sensors also monitor arm speed, elbow stress, the ball touches to the feet, and for the legs, distance covered, stride length, acceleration, and deceleration.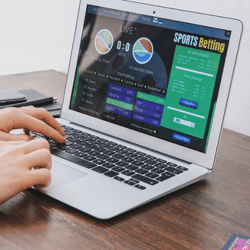 Apart from the obvious enhanced experience data has created for sports fans, data could also be used to monitor the behaviors of punters. Gaming operators depend on bettors for the success of their betting platform and over the period their demands have changed from just the betting odds to ongoing games. Tech-savvy bettors demand faster and more accurate game data as well which will aid them in faster decision-making. Betting operators have also taken up a new quest to analyze the behaviors of betters and their habits and preferences to offer a seamless and enhanced betting experience. Based on this analysis they can make bet suggestions and tailor-make products for them as well. Their habits could be observed over time for example the sports they bet on, location, time or days on which they bet enthusiastically, or whether they prefer pre-game betting or in-game betting. In order to promote safe, responsible gaming they can even place spending limits or curtail playing time.
The aim behind using data is to increase the betting volume and the frequency as well by creating attractive odds. With real-time athlete data, predictions can be made soundly. AI technologies are used to explore the next level of data analytics. In-game betting truly took away the dependence on the scoreboard, but in fact, individual pieces or actions are used to place a bet on, for example, the next strike in the game of baseball, the next three-pointer in Basketball, and such small actions. Even past data is used to create better insights for the bettors
While all that sounds fancy, some have raised interesting concerns over privacy infringement issues and data ownership issues. Sports operators face issues related to issues of intellectual property (IP) rights which differ as per sports also different countries have different copyright infringement laws as well. Many sports data providers have even signed exclusive rights with leagues to become their data partners.
If you are struggling with the decision to choose sports betting data providers, we have the perfect solution for you! Do a free trial of our Data Sports Group sports betting data API. You can use sports betting odds APIs to boost your business and take your betting platform ahead. Get in touch with our team and set up a trial for free.