More than half of the NBA season is done away with, while Utah Jazz remains the best team in the league so far, others are gaining ground slowly and steadily. However, any NBA title winner would tell you defense still remains an important pillar for success and as the age-old saying goes defense wins the match, while the offense is important as well but it wouldn't mean anything without a good defense system in place.
Defense is a team effort in the end but we cannot truly undermine individual efforts and hence bring to you an evaluation of the defensive players of this season who have caught our attention.
Philadelphia 76ers' Ben Simmons-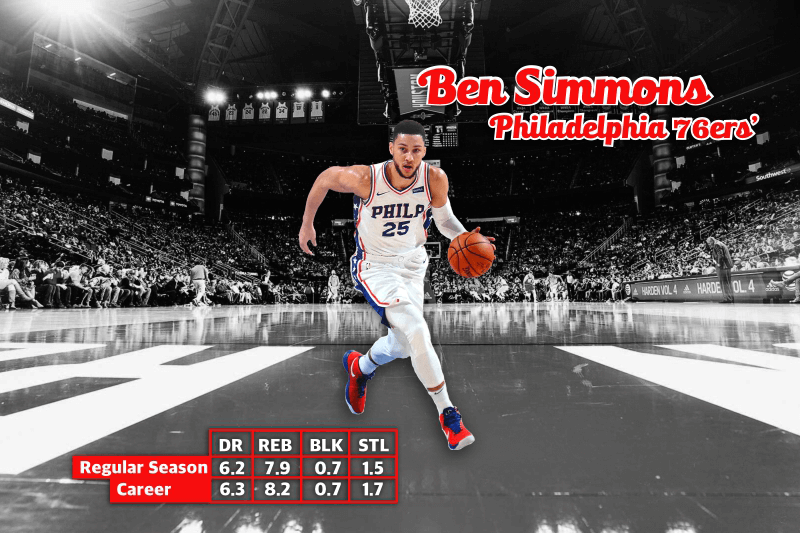 Philadelphia 76ers are at the top this season with a great record in the Eastern Conference and under Doc Rivers they seem to be thriving after being eliminated from the first round of the playoffs last season by Celtics. Ben Simmons has played an important role in Sixers success so far this season with great defensive work, the most noteworthy of his work was his stellar work while holding off Damian Lillard, and soon after that, he delivered against Dallas' Luka Doncic who was stunned with his work on the court. So far, he has an average of 6.2 Defensive Rebounds and 7.9 Rebounds with 0.7 Blocks and 1.5 Steals per game his numbers so far remain close to his career average.
Utah Jazz's Rudy Gobert,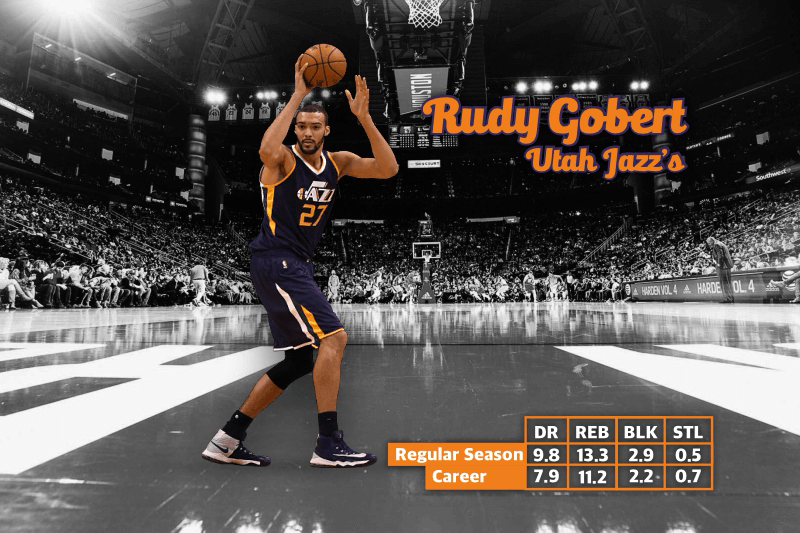 Rudy Gobert is a two-time Defensive Player of the Year award winner and continues to be a part of the list that features best defenders of the current NBA season. The Jazz player comes in the category of rim protectors and plays the part quite well. Gobert has the ability to inspire a good defensive play leaving their opponents starving for points as rarely does he lets the ball pass by him. He is in contention for the third Defensive Player of the Year award as he continues to have a good season. He is lethal this season as well and has posted better numbers from his career averages, he has an average of 9.8 Defensive Rebounds and 13.3 Rebounds with 2.9 Blocks and 0.5 Steals. He has the second-highest Rebounds after Clint Capela and has the second-highest Blocks as well after Myles Turner who leads with 3.5.
Indiana Pacers' Myles Turner
One of the best rim protectors in the NBA, he has remained in form for Indiana Pacers this season. Currently he is leading the league with 3.5 blocks per night and is being followed by Gobert. The 6-foot-11 center player put on a defensive performance of the season against Mavericks in March that put him in contention for Defensive Player of the year while for some
Rudy Gobert or Ben Simmons remains favorites but Myles Turner has carved a place for himself in the list by taking his game to the next level this season. He has hit his career-high numbers in blocks, and has averaged 5.1 Defensive Rebounds per game with 6.5 Rebounds and 0.9 Steals per game
Philadelphia 76ers' Joel Embiid
No wonder the Sixers are leading the show in the East with two of their players making the best defensive player's list this season. Doc has effectively worked on their defense and groomed Joel Embiid for the role and the player wants to win Defensive Player of the Year and is making the play for it. The Big man on average has 9.3 Defensive rebounds with 11.5 rebounds per game, 1.4 Blocks and 1.2 steals per game and is doing better than his career average this season and wishes to win Defensive Player of the Year this season.
Los Angeles Lakers' LeBron James,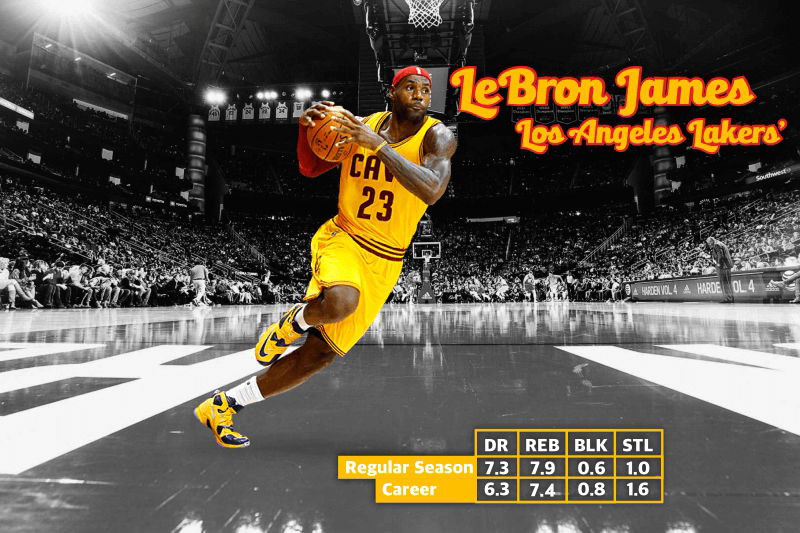 With AD sidelined for a major part of the season, James has been leading the team and was part of the top 5 in blocks, defensive rebounds, field-goal percentage, opponents' free throw attempts and opponents' effective field-goal percentage as well before he too was sidelined due to an injury. James has been a key part of Laker's defense for the second season this time. His build, strength, ability to lead the team has helped the Lakers claim the title last season after a 10-year break. But he has the ability to even hold off players like Stephen Curry, Kyle Kuzma which makes him part of the defense list. He even held Nikola Jokic one time to post his worst numbers of the season which further fueled his chances to be considered as a defensive player. This season he has an average of 7.3 Defensive rebounds, 7.9 rebounds with 0.6 blocks, and 1 Steal per game.
Such informative and insightful analysis could be driven by data compiled by Data Sports Group, who are industry-leading sports data providers, catering to 50 sports categories including soccer, basketball, cricket, and offer over 5000+ competitions comprehensive coverage. Get access to their trial pack today.