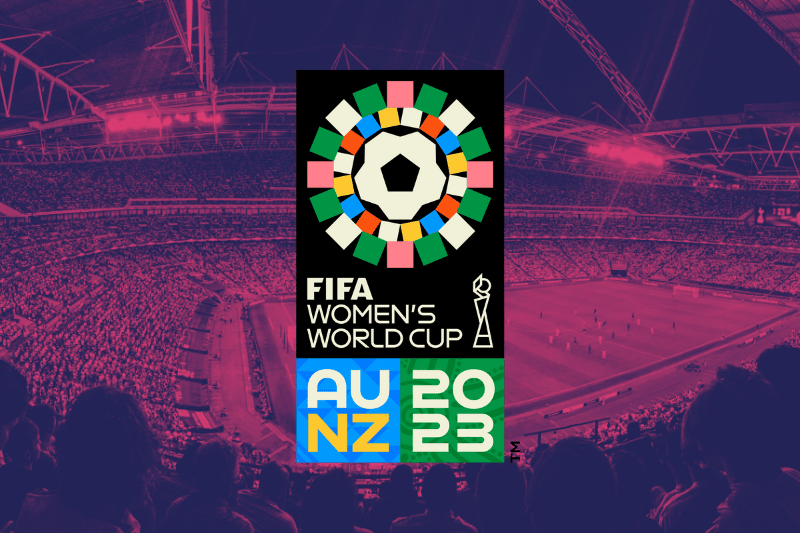 Keep up with all things related to the 2023 FIFA Women's World Cup and enjoy a supercharged viewing experience with Data Sports Group!
The 2023 FIFA Women's world cup
The world's most anticipated sporting event is back! The FIFA Women's World Cup is set to take center stage once again, bringing together the best female soccer players from around the globe. With nations vying for glory and millions of fans tuning in from every corner of the planet, this tournament promises to be an unforgettable spectacle. So get ready to cheer on your favorite team as we dive into everything you need to know about the upcoming 2023 FIFA Women's World Cup and how Data Sports Group is the perfect choice for your data needs.
What is the FIFA Women's world cup?
The FIFA Women's World Cup is a quadrennial international soccer tournament that showcases the world's best female footballers. The event, which was first held in 1991, has grown into one of the biggest sporting competitions on the planet. The competition brings together national teams from across six continents to compete for glory and claim their place as champions of women's soccer. Over time, it has become not just a platform for athletic excellence but also an opportunity to promote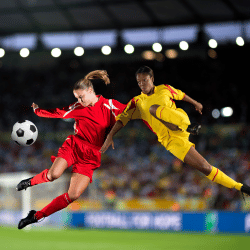 gender equality and inclusivity in sports. What makes this tournament so special is its ability to unite people from all walks of life under one banner - the love of soccer. From casual fans to die-hard supporters, everyone comes together with a shared passion for the beautiful game.
Women's football has come leaps and bounds since its humble beginnings when only a select few could take part due largely to societal norms regarding gender roles. This growth can partly be attributed not only to increased media attention but also to governments worldwide taking steps towards giving equal rights & support to all genders participating in sports & recreation activities alike; allowing millions of young girls to pursue dreams of playing one day representing their countries proudly amongst some top European talent!
Tips to Elevate Users Experience with 2023 FIFA Women's World Cup Coverage with Data Sports Group
Creating an engaging viewing experience is the key to elevating the user experience with 2023 FIFA Women's World Cup coverage. This means providing comprehensive and varied content in order to keep viewers engaged throughout the tournament. For instance, broadcasters can offer exclusive pre-game analyses of teams and players as well as post-match interviews with athletes so that fans can gain a deeper understanding of the competition. Additionally, they should also make use of innovative technology such as virtual reality (VR) capabilities which allow users to immerse themselves in stadiums during matches for a truly unique experience. Take advantage of Data Sports Group's detailed soccer world cup data with pre-game, live, and post-game stats to keep your viewers at the edge of their seats throughout the season.
Another way to maximize engagement is the use of social media, broadcasters can reach out to more fans during the 2023 FIFA Women's World Cup. Creating engaging content such as behind-the-scenes footage from training sessions or match days and live streams featuring expert pundits are just some ways networks can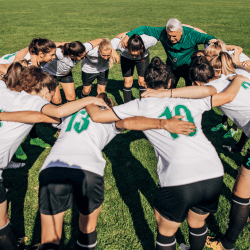 increase reach and drive viewership further throughout the duration of this prestigious event. Moreover, creating hashtags related to specific fixtures or teams allows users on these platforms to share their experiences while connecting with like-minded individuals across the world! With our fully automated content creation solution, you can simply push through social media content without any hassle of designing. What's more? It can even be completely customized as per your brand tone, colors, and more.
Finally, offering live coverage on multiple platforms this enables broadcasters to provide comprehensive coverage not only through television but also through digital streaming services and mobile devices – allowing those who may have missed certain aspects to match and still follow along seamlessly while never missing any action! By leveraging different formats & channels available today greater audience base be reached thus enhancing customer's overall enjoyment of viewing their favorite sport!
This year's event is going to be a spectacle, with the growing number of viewers it is the perfect time for you to partner up with Data Sports Group and get ready for the eruption of fanfare around the Women's 2023 FIFA World Cup.
Our World Cup content is streaming-ready with exciting head-to-head data facts for all the matchups. Detailed injuries & suspension lists, which are updated live along with press reports, coach reactions, and more. Boost engagement with Data Sports Group's 2023 FIFA world cup API and keep your audience glued to your platform. We even offer editorial and 24/7 live blog updates of the entire tournament which lets you offer a wholesome content experience.