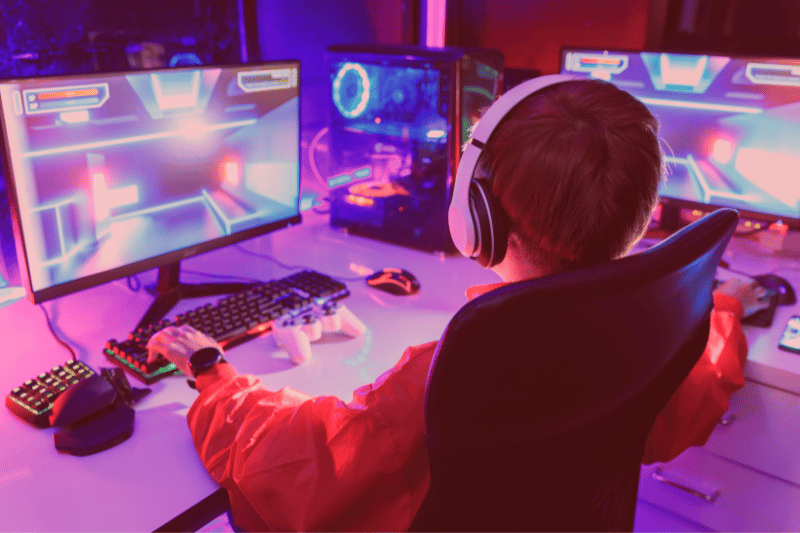 There is enough evidence that states Saudi Arabia has embraced technology and everything remotely connected to it passionately. The eSports business in the Kingdom has emerged as a result of this transformation, and it has recently demonstrated significant promise. According to Populous, the eSports industry will bring in nearly $1.5 billion in worldwide income in 2023 on a viewership of roughly 646 million, with an estimated increase in investment of more than nine times that amount.
Thus eSports is said to be the growth driver for the Saudi Arabian Gaming and eSports sector by 2030, according to research by YouGov. By 2030, as opposed to 2022, the gaming industry's contribution to Saudi Arabia's gross domestic product would have increased by roughly 50 times. This would be due to its expected 250% growth over the next eight years.
A highly potential market!
Saudi Arabia has a sizable home market. Gaming especially eSports Gaming has developed significantly over the past several years due to the increased accessibility of digital infrastructure and the growing market penetration of mobile phones. About two-thirds of Saudis are under the age of 35.
There are 23.5 million passionate gamers in KSA, or around 67 percent of the population. Saudi Arabia offers a market full of already ardent gamers with great buying power because it is a young, highly developed nation. This helps explain why Saudi Arabia is the world's 19th-largest gaming market.
The Saudi Arabian Digital Content Council and its Ignite initiative have completely transformed the esports and gaming industries in the Kingdom as well. Globally, the gaming industry has grown significantly thanks to modern technology, which has made it possible to expand customer reach and create new games in response to demand.
According to a recent analysis by the Boston Consulting Group, gaming spending in Saudi Arabia, the largest economy in the Arab world, is expected to reach $6.8 billion by 2030 and rise at a compound annual rate of 22% through that year.
The governor of Saudi Arabia's Communications and Information Technology Commission, Mohammed Saud Al-Tamimi, indicated that a sizable portion of the Saudi populace is avid gamers. Video, music, digital advertising, and gaming in Saudi Arabia are the main topics of the Ignite programme. The country has even authorized a $100 million fund for several business owners and developers through Ignite.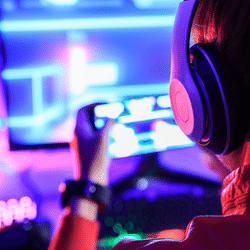 The National Gaming and eSports Strategy, which Saudi Crown Prince Mohammed bin Salman presented in September, outlines a comprehensive investment programme for the sector with the ultimate objective of making the country a worldwide gaming hub by 2030. Even the Saudi E-sports Federation was established by Riyadh to promote the growth of the sector.
In order to support this expanding industry, KSA has also increased its internet services. In terms of broadband and mobile internet speed, Saudi Arabia ranks seventh among all nations. As gamers need high-speed mobile networks with enhanced and improved latency, it would further spur the growth of the economy ahead.
Why the sudden traction in the Middle East?
Mohammed bin Salman instructed the General Sports Authority of the kingdom to establish a fund to support sports activities in the nation in November 2016, which is when Saudi Arabia first made a strategic investment in sports and entertainment events. The fund's goals were to diversify the kingdom's holdings as part of Vision 2030, a plan to lessen Saudi Arabia's reliance on oil.
As part of the plan, the country also signed a 10-year, $650 million contract for a Formula One race, It invested millions in a Saudi International golf tournament, a long-term partnership with WWE, and the hosting of some of the biggest boxing bouts in recent memory, Saudi Arabia has since become a major sports event center on the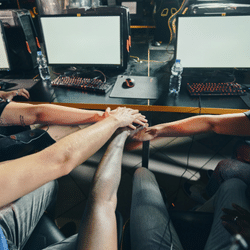 planet.
Conclusion
The value of Saudi Arabia's gaming industry is one of the fastest-growing gaming marketplaces in the world. The video game and eSports industries have historically been dominated by markets in North America and Europe, but Saudi Arabia's cutting-edge telecommunications infrastructure, educated workforce, and quickly diversifying economy have deemed it to be a high potential market for growth.
Create a robust and interesting gaming business in Saudi with Data Sports Group, the best partner for all your Sports Content! As the eSports industry expands its wings and enters the Middle East, do not limit your content to geographical boundaries. With a dedicated workforce that works round the clock, DSG prides itself in delivering accurate sports content from all over the world!