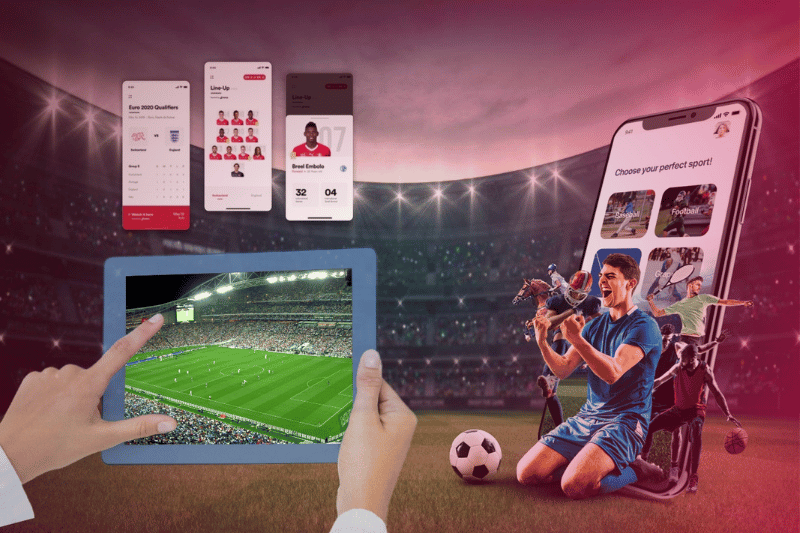 Fantasy sports would only exist with data. Having the facts at your fingertips gives you the impression that you are a more knowledgeable sports fan than a typical spectator. Most fantasy players show significantly more interest in sports you wouldn't typically watch. To create a profitable fantasy game, you must discover a reliable source of sports data. Many sportsbooks and media companies now rely on sports data to stay in business. Sports teams and managers have both recognized its significance and incorporated it into their strategic planning processes.
Sports Data Provider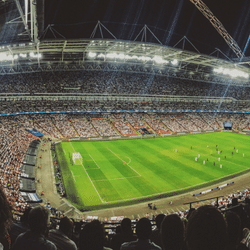 A company that gathers diverse sports data and delivers it to broadcast and digital media outlets around the world is known as a sports data provider.
Teams of data analysts from sports data companies monitor live games while simultaneously digitizing every play made on the field. Using proprietary software, semi-automatic data collection is carried out. When an analyst taps (a combination of) buttons to register an event, it's similar to playing a video game. The majority of the US has legalized betting, which will make sports data companies even more crucial to the success of in-game betting and has increased the number of sports betting data providers. Utilizing sports data has been shown to promote fan engagement and ultimately revenue.
Your fantasy game's scoring model is based on the data that is available. Popular sports and leagues typically have more data accessible. This is simply a matter of supply and demand. Football's disparity in individual player data between the English Premier League and the Belgian Pro League serves as a nice illustration. The scoring system of a fantasy game may be significantly impacted by the availability of certain specific stats. More information translates into a more realistic portrayal of a player's skill and, as a result, into a fairer and evenly distributed fantasy game concept.
What Is Fantasy Sports
Online fantasy sports games involve making predictions in order to win. A virtual squad of actual athletes is possible. Based on actual statistics that have been transformed into fantasy points, you can earn points. Fantasy games are becoming increasingly popular because they are seen as games of skill. All fantasy sports games have a need for cutting-edge data and statistics. In general, more information is available for all internationally popular sports and leagues. DSG offers detailed player statistics for 30 different data points from various football leagues and includes everything that a fantasy sports data provider should have.
Why Choose a Reputable Sports Data Provider?
You shouldn't need to worry too much about your data when running the everyday affairs of your fantasy game.
Because it can take a lot of time to examine and amend incoming data, accurate fantasy data is essential. Nevertheless, mistakes are inevitable. According to our observations, even the leading providers of sports statistics make mistakes. Everyone wants quality because they are paying for the item. Poor data quality can significantly damage your reputation and client trust.
Players in fantasy sports are particularly devoted to their squad. They want to monitor point updates in real-time or immediately following the final horn. The majority of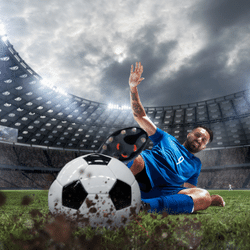 market leaders decrease latency to less than 60 seconds and enable real-time delivery. When you compare services, latency is an important consideration. However, bear in mind that reduced latency costs more. A cheaper supplier may have a five-minute latency. So, ask yourself: Is the investment truly worthwhile? To keep costs down, data feeds must be simple to deploy. Data typically arrives in the form of XML feeds or JSON APIs, with the latter being the more traditional format. Developers will value thorough documentation and a standardized appearance and feel for each sport.
Why Choose Data Sports Group?
First off, DSG is a top worldwide sports data provider of sports feeds. Our goal is to quickly and accurately gather and disseminate data in formats that are simple to use. Worldwide, DSG's comprehensive content is assisting businesses and industries, from start-ups to large corporations. Applications from qualified leaders around the world are powered by Entity Sports. Your developers will enjoy working with our cutting-edge features and our thanks to our unmatched integration tools. Whatever your data requirements are, our comprehensive sports coverage will let you create the features and apps of your dreams. We've become one of the top sports API providers thanks to our real-time, comprehensive ball-to-ball status, live scoreboards, and reliable coverage.